ANNOUNCEMENT:
Free Drop-In Art Programs After School
Monday to Friday 3:30-6:30pm
Starting Monday September 13th!
Meet at the park behind B.N.C. (134 Young Street)
Programs will operate as per pronvincial health orders
Healthy snack is served everyday
Dress for the weather!
Detailed programming calendar: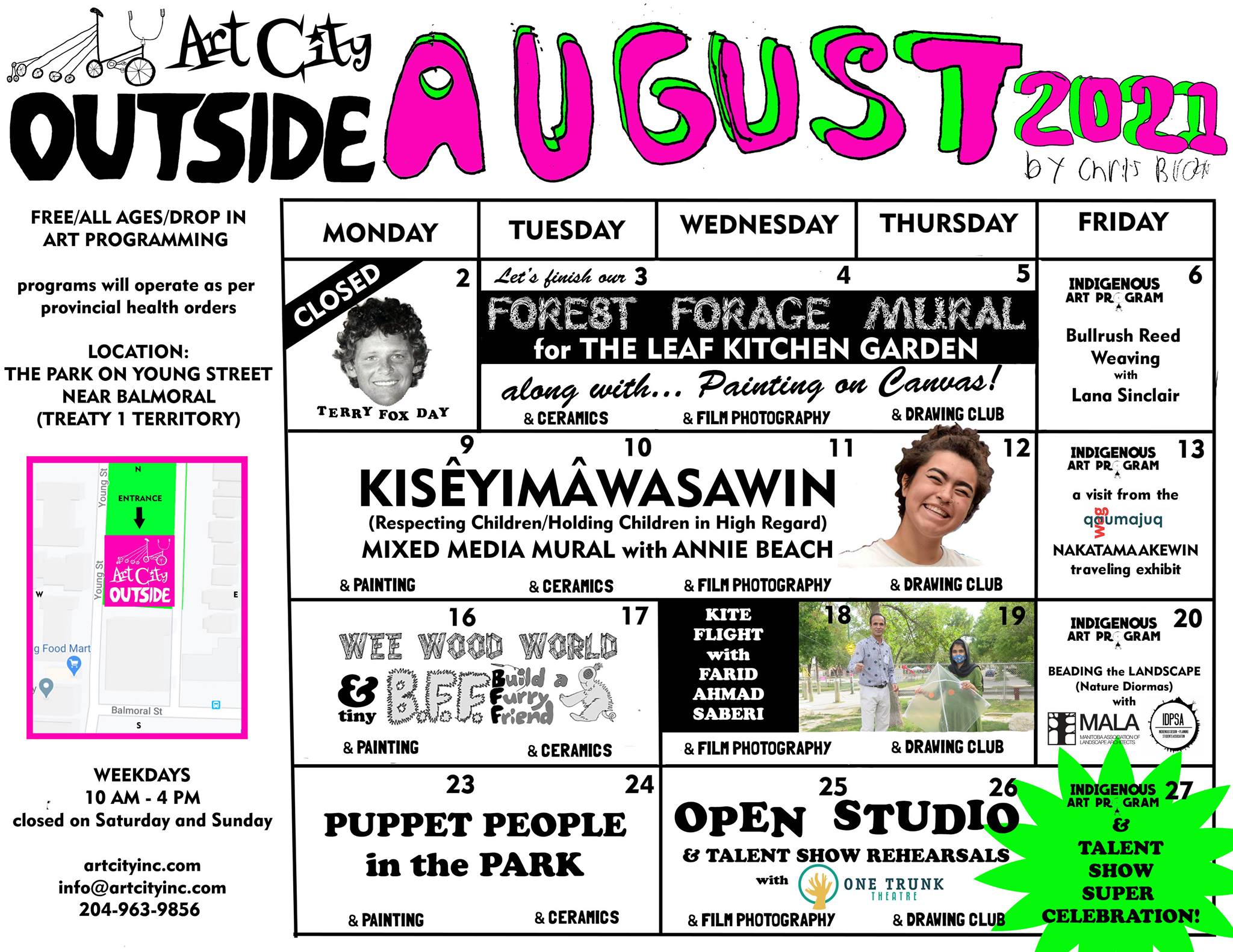 ---
LAST DAY FRIDAY JUNE 25TH, 2021
Do you need Art Supplies? Ideas for Art Projects? We offer 20+ different art kits, each containing the materials and the instructions for you to complete a project.Free of charge for everyone! For all ages!
Open Monday to Friday between 1-5pm
267 Sherbrook Street (Sherbrook Flats building)
Dear Friends, Art City Curbside will conclude on Friday, June 25 at 5 pm so we can prepare for our return to in-person programming.
We are happy that so many people enjoyed making art with our Curbside Takeout kits! It was a labour of love from the entire Art City team.
Special thanks to our partners who helped make this possible:
MB Safe at Home
West Broadway Community Organization
Canada Council for the Arts
Manitoba Arts Council
Graham C. Lount Family Foundation
Winnipeg Foundation
Carolyn Sifton Foundation
Community Foundations of Canada
United Way Winnipeg
City of Winnipeg
Province of Manitoba
and countless donors!
---
LAST DAY FRIDAY JUNE 25TH, 2021
Art City is offering three virtual programs: Digital Art (currently on hiatus), Painter's Lab and Drawing Club.
You need a device (phone, tablet, computer) access to the internet and a free account on Zoom to participate.
Capacity is limited and registration is required.
Painters Lab
on Tuesdays from 4-6pm taught by Gabrielle Funk
Drawing Club
is on Thursdays from 4-7pm taught by Margaret Glavina.
---
ART CITY AT HOME

Browse through these art prompts to help you stay creative using what you have at home! All these activities are self led
Try them out:

Special Digital Art Menu
FREE, COOL, WEB-BASED ART.
Do you have access to a computer? A laptop? A tablet? A phone?
Whatever device you have, this list will have something for you :)

CLICK HERE

to download a menu of different tools you can use to explore your creativity.
Some of the Apps work on Mobile + Tablets, Some do not. Try them out!




Click

HERE

for FREE, COOL AND FUN Digital Art at Home Resources!



Click

HERE

for A Drawing Challenge from Margaret!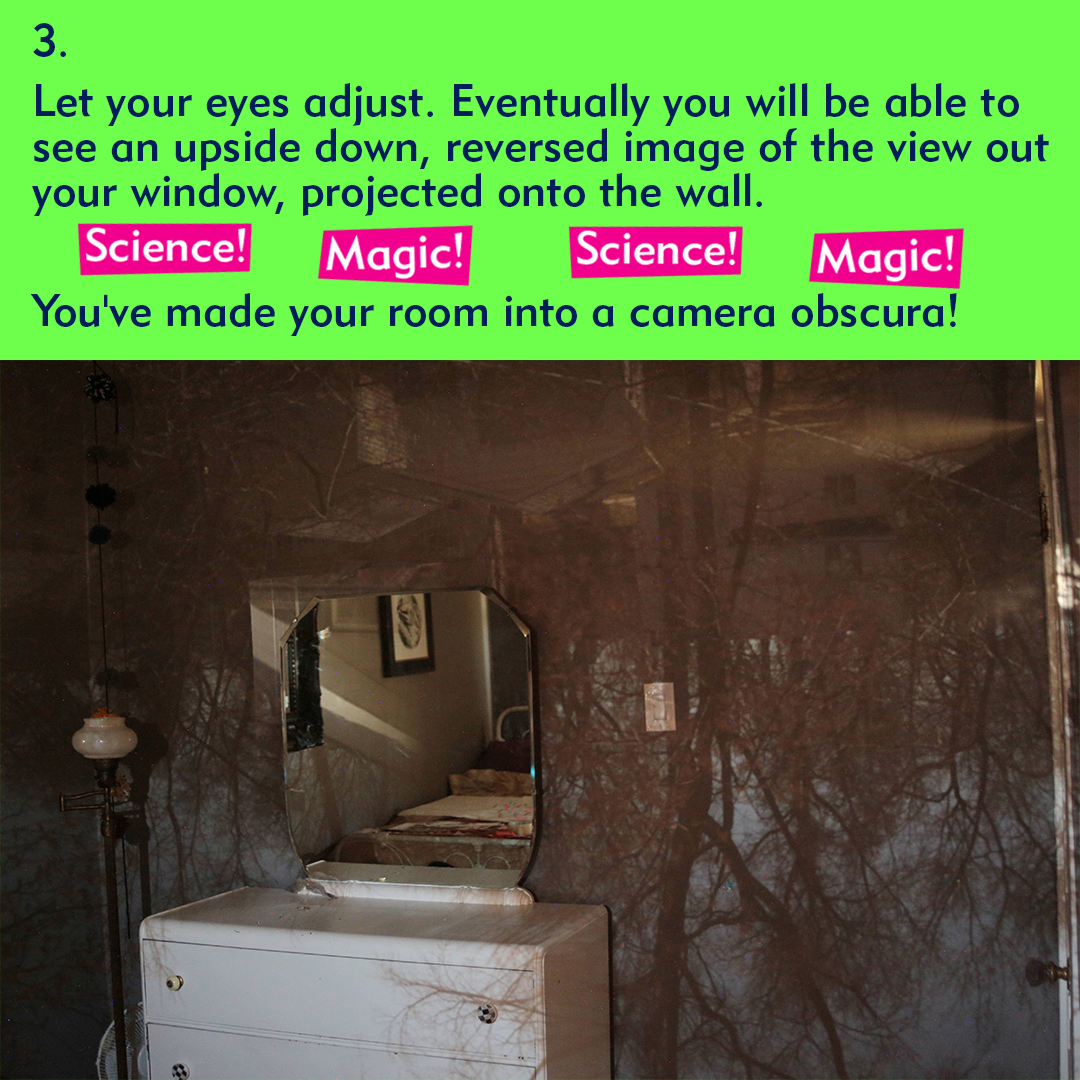 Check out Abelard Morell's photographs for inspiration and this National Geographic video for a step-by-step tutoria