Art City is a not-for-profit community art studio dedicated to providing people of all ages with innovative and professional art programming, free of charge. Art City's primary goal is to provide space and tools for anyone who wishes to express themselves creatively.



Art City is located on Treaty 1 territory and the land on which we gather is the traditional territory of Anishinaabeg, Cree, Oji-Cree, Dakota, and Dene Peoples, and on the homeland of the Métis Nation.



In accordance with Public Health Guidelines, we are not offering in-person programming until further notice.

However, we have reinvented our offerings into these three formats:

Art City Curbside

Art City Virtual

Art City Outreach

Do you need Art Supplies? Ideas for Art Projects? We offer 20+ different art kits, each containing the materials and the instructions for you to complete a project.Free of charge for everyone! For all ages!
Open Monday to Friday between 1-5pm
267 Sherbrook Street (Sherbrook Flats building)
Art Kit Take Out Menu
1. Drawing Super Pack
Supplies and ideas for drawing solo or with friends. Kit includes a sketchbook, drawing and colouring supplies.

2. Texture Treasure Hunt
Instructions and supplies for creating drawings and collages using interesting textures to make rubbings.

3. Peaceful Watercolour Painting
Easy steps for a beautiful, relaxing painting experience. Includes watercolour paint samples, watercolour paper, drawing tools and brushes.

4. Emergency Comic Book Super Kit
Design a character, plan a story, and save the day by making a comic.

5. Home Hair Show
Supplies for creating weird and wild hair styles and accessories.

6. Paper Puppet Show
Ideas and supplies to create a variety of puppets out of paper! Write a script and put on a show for the people in your house!

7. Animation
Make your drawing or sculpture come alive!
Supplies and instructions for flip book, stop motion and online resources for digital animation.


8. Secret Ingredient!
Supplies to make fake food out of paper


9. Beautiful Embroidery
Use coloured thread to stitch a design onto fabric

10. B.F.F. Build a Furry Friend
Sew a new creature by mixing and matching parts of other stuffed toys. An Art City classic!

11. Jewelry Jam
Design a jazzy necklace, bracelet, or earrings. Invent your own body adornment!

12. Beading
Create a beaded patch, pendant, or medallion. Kit includes instructions, beading needle, beading thread, felt and beading foundation, variety of coloured glass seed beads.

13. Prentend Posters
Normally there are lots of things going on! Now is a great time to fill spaces with pretend posters. Think of imaginary event, and make posters using a combination of drawing, lettering and collage.

14. Cut and Paste Collage
Mix up, cut up and paste pictures together using scissors and glue!

15. Diorama World
A diorama is a tiny scene you can build using the supplies in this kit. In this kit you will find plastecine to sculpt tiny things (people? animals?) and a variety of mixed-media supplies to help create buildings, plants, landscapes, and etc.

16. Acrylic Painting on Canvas
Includes instructions for how to use acrylic paints, canvas board, brushes and paint!

17. Something New Coming Soon!


18. Air Dry Plant Pot Project
Model a mini ceramic home for a plant. Kit includes air dry clay, earth and flower seeds!

19. Something New Coming Soon!



20. Tiny Mini Weaving
Kit includes instructions and supplies to make a loom. Weave a small creation! Make a fun pom-pom!

---
Art City is offering three virtual programs: Digital Art (currently on hiatus), Painter's Lab and Drawing Club.
You need a device (phone, tablet, computer) access to the internet and a free account on Zoom to participate.
Capacity is limited and registration is required.
Email info@artcityinc.com to register
Digital Art
in on Tuesdays from 4-7pm taught by Colby Richardson. (Currently on Hiatus)
Painters Lab
on Tuesdays from 4-6pm taught by Gabrielle Funk
Drawing Club
is on Thursdays from 4-7pm taught by Margaret Glavina.
---
Art City at Home
Art prompts to help you stay creative using what you have at home! All these activities are self led
Try them out:
Special Digital Art Menu
FREE, COOL, WEB-BASED ART.
Do you have access to a computer? A laptop? A tablet? A phone?
Whatever device you have, this list will have something for you :)

CLICK HERE

to download a menu of different tools you can use to explore your creativity.
Some of the Apps work on Mobile + Tablets, Some do not. Try them out!




Click

HERE

for FREE, COOL AND FUN Digital Art at Home Resources!



Click

HERE

for A Drawing Challenge from Margaret!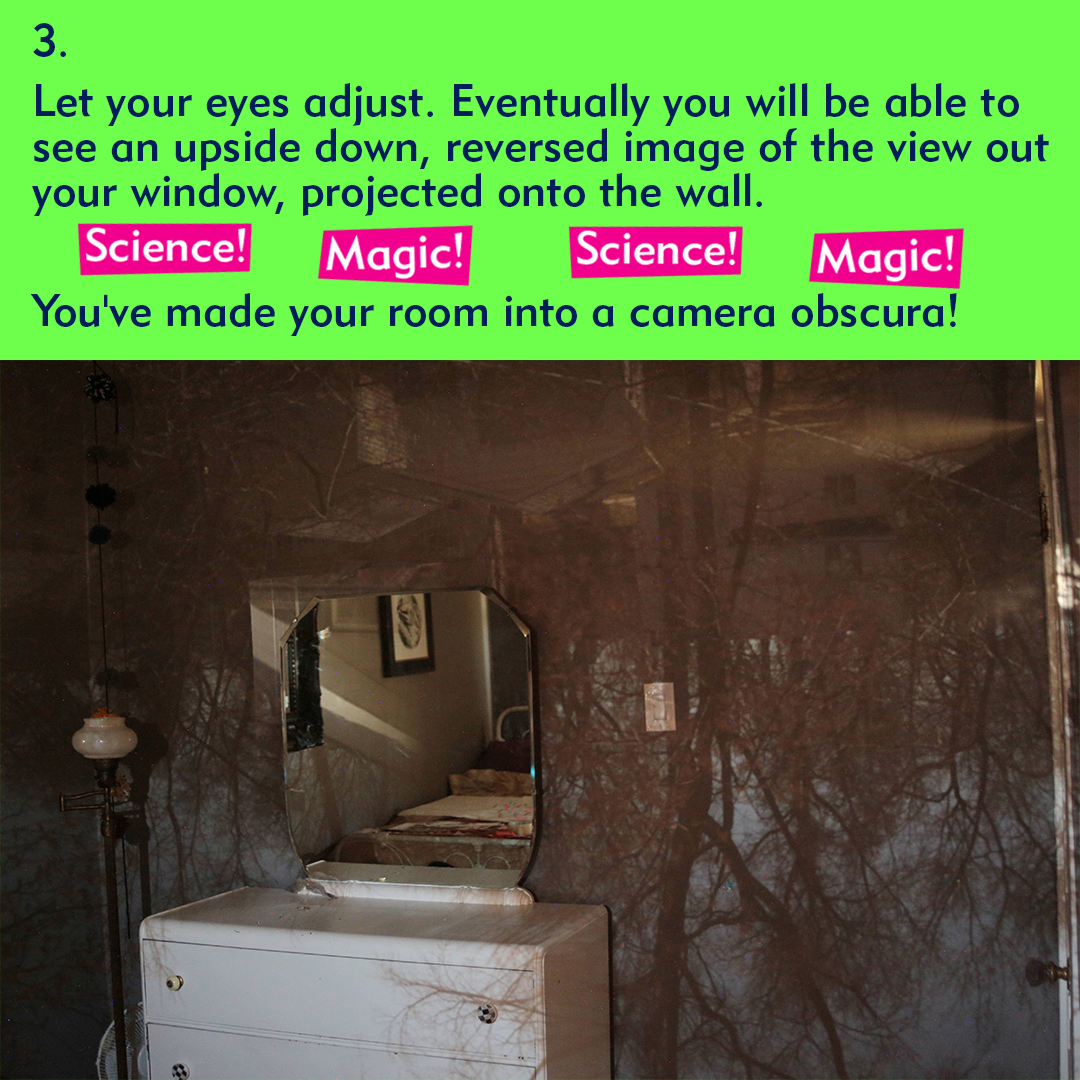 Check out Abelard Morell's photographs for inspiration and this National Geographic video for a step-by-step tutoria