50/50 DRAW DRAW

Charitable Raffle

Win an amazing cash prize, or an original collaborative drawing made by Art City staff and friends! Every ticket is a donation in support of Art City's free programs across Winnipeg and beyond.

Art City gratefully acknowledges our 50/50 Draw/Draw! sponsor, the Assiniboine Credit Union!


Click here to buy tickets!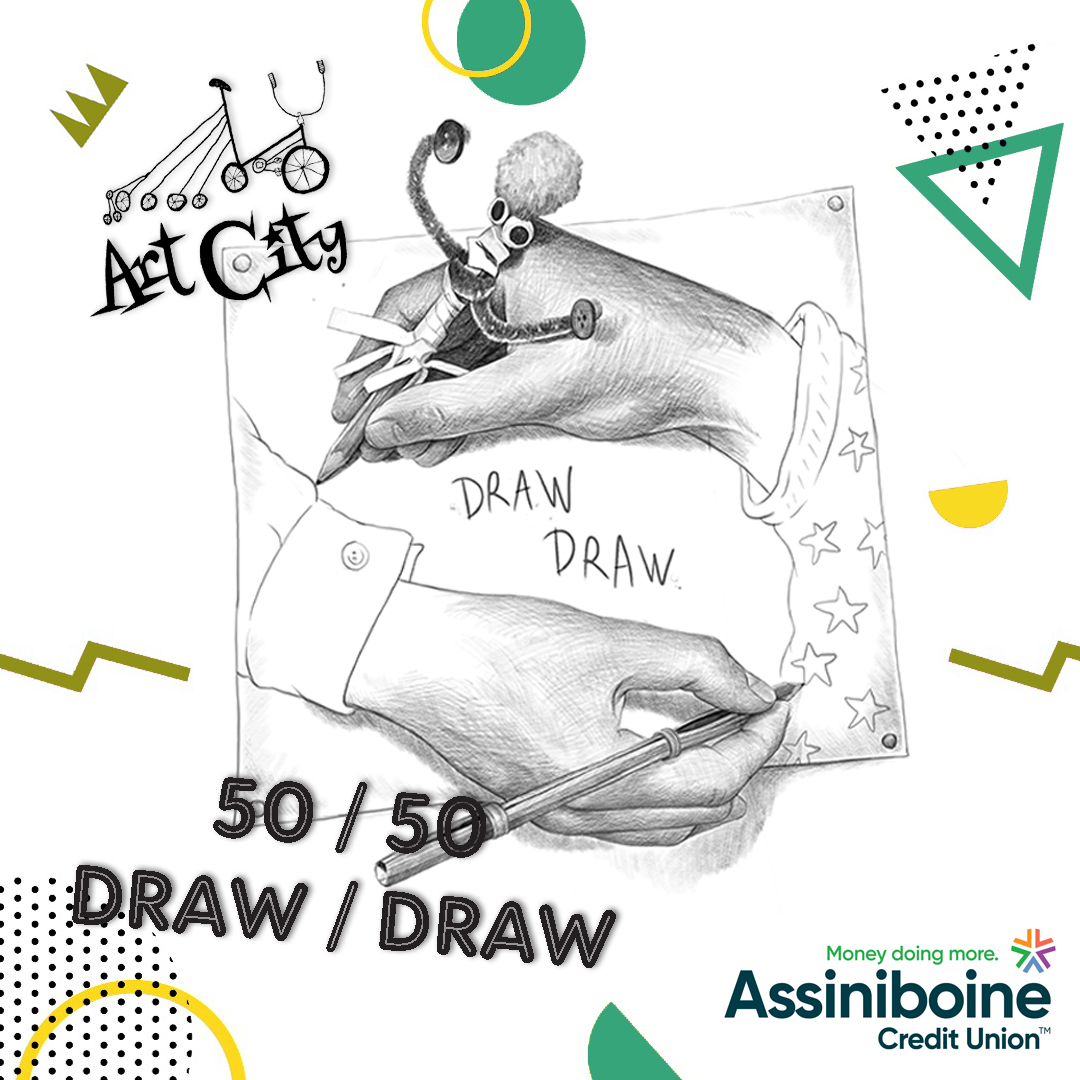 Art City appreciates every donation and sponsorship



We also graciously accept donations by cheque, mailed to:
Art City
616 Broadway
Winnipeg, MB
Canada
R3C 0W8

For sponsorship opportunities:
Contact Managing Director Josh Ruth at josh@artcityinc.com



The Impact of a donation to Art City:


Dollar Amount:
$10
Per Month

Provides:
Art supplies for 1 child for a whole month.

Dollar Amount:
$280.00
Per Month

Provides:
Art supplies for 321 children for a month.This is from our United Way "Impact of Donations" report:Art making provides a model for how to be resilient in a world that can seem unstable and unfair. The process of envisioning an artwork, going through the process of bringing your vision to reality, building problem-solving skills, seeing it through to completion and eventually mastering the practice gives a young person many transferable skills that will help them on their path of life. We cannot solve all of the problems our participants face, but we can teach them to think creatively through the transformative power of art.